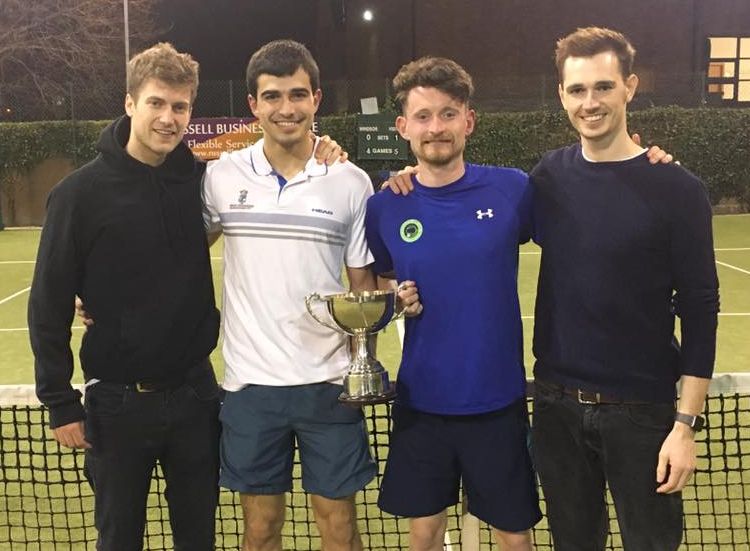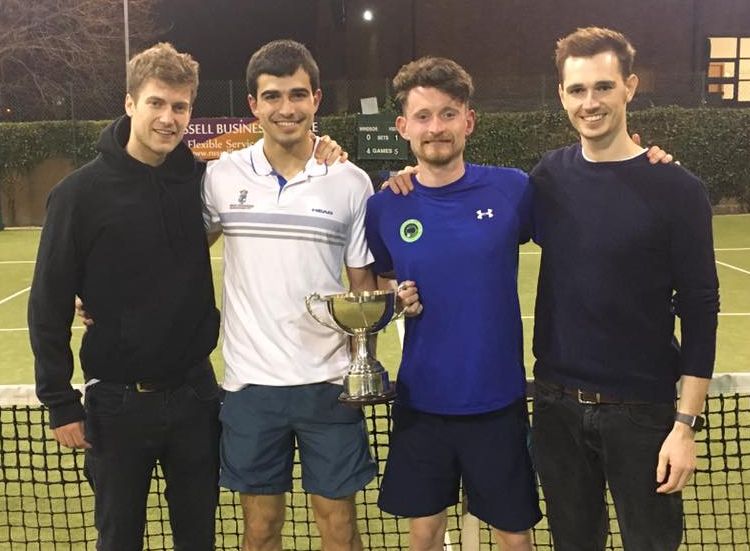 Congratulations to Windsor Mens Singles A team! Winners of Belfast and District League Division 1 after a great match against Hawarden at Windsor tonight.
With the teams tied on points with the last fixture to play it was all to play for and Windsor went 2-0 up on Thursday night as Ben Fetherston overcame Ben Heatley in a close encounter and Chris Barton beat David Cunningham.
Hawarden pulled a match back on Friday as Cian McDonnell played very well in two close sets against Michael Blease and so it came down to the last match as Alvaro Angar resumed one set down against top under 18 player Rory Cunningham. A very tight match in front of a packed balcony ensued and after a tie-break in the second set a very tight third set with lots of ups and downs ended with Alvaro finally edging it 7-5. Great match from both players.
Well done to Hawarden who put up a great fight in a very close fixture.
Congratulations to the Windsor team – Michael Blease, Alvaro Angar, Ben Fetherston, Chris Barton, and to Ben Kelly and Jared Monaghan for playing and contributing valuable points.
Well done everyone!