Squash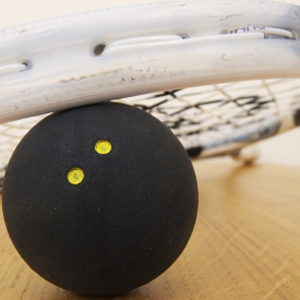 Windsor Tennis Club also has the best squash facilities in Belfast that make them the envy of any club, with an enthusiastic membership enjoying social squash as well as competing in the inter-club Ulster Leagues.
We have two top-quality court (one glass-back) which have recently been refurbished to championship standard. Each court is heated using large overhead gas heaters which when used with wall heaters ensure that the courts are at the optimum temperature for players – booking your squash court is via the on-line Windsor Court Booker.
League Squash
The club has always been one of the top clubs in Ireland and fields 3 Mens teams and a Masters team in the Ulster Squash leagues. Interested in playing on a team? We operate a ladder for the teams and you can challenge on to the ladder to gain a play on one of the teams.
You can find out how the Windsor teams are doing in the leagues through the Ulster Squash league site.
Windsor has always attracted top-class players, with many of them representing Ulster and Ireland at various levels.  At veteran level, and until recently the world-record holder for international caps, David Gotto, is still playing at a high level, and representing Ireland.
Adult Beginner / Intermediate Squash Programme
Windsor provides a coaching programme on Monday evenings during the season for players who wish to get involved in the game or improve their skills with the aim to get on to one of the league teams. Contact Simon McFarland for further details if interested.
Junior Squash Programme
Windsor also runs a successful Junior Squash programme, with some of the graduates already playing for the senior team. The emphasis in on fun and participation, and many local schools avail of the facilities at Windsor for their pupils.
---
Squash Enquiry Form
If you have any questions about Squash at Windsor please use the short form below