Junior Squads Development Programme
The Junior Squads  tennis programme runs at Windsor Tennis Club Belfast to cater for all age groups and abilities, from 4 years old to 18 years. Our aim is learning & improving whilst still having fun!
All tennis squads and coaching are run according to the Tennis Ireland Development programme.
Windsor wer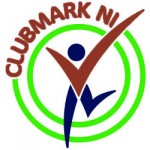 e the first tennis club in Ulster to have been awarded the Bronze Clubmark, and is still the only tennis club in Ulster to have been awarded the prestigious Silver Clubmark Scheme, which means that we deliver programmes of a consistently high standard and in line with recognised practice. Windsor has exceeded the minimum requirements in:
Effective Management;
Quality Coaching; and
Competition Safety in Sport.
Windsor were the first tennis club to have been awarded the Silver ClubMark award.
In line with the Tennis Ireland programme we offer specialised coaching for those children under 10 with different sized balls and courts,  to ensure they learn the basics of the game in a way which will give them the best foundation for their progression to full court tennis.
At that transition stage, they are then better equipped and more confident in moving to the next learning phase, when they are physically able to adjust to larger racquets and full size tennis balls.
This is an extremely important part of developing children in tennis and we are wholly committed to this programme.
Currently we offer a number of tennis programmes to suit your child;
* Competitive Play
Windsor also has a number of Junior league teams who play in the Belfast and District league at all age groups and for recreational players we organise friendly matches against other tennis clubs.
Windsor Junior Squads Application Form
Windsor Junior Squads Application Form
Right click the image or the link and select 'save as'. It will open as a downloadable pdf
Windsor Squads Timetable
Click the image  for the timetable (opens a Word document) or by clicking here. You will find a variety of times which will fit in with the demands of the school term!
Mini Recreational Squad 4-7 years old (red ball)
(Mon-Fri  2:30-3:15  Sat 11:00-12:00)
Slower balls, smaller courts and shorter rackets enable players to play the game from the first lesson.  Players have fun team based matches and develop good basic technique and great early coordination skills for any sport.  Emphasis on fun with a tennis theme in a group environment.
Midi Recreational Squad 7-10 years old (orange ball)
(Mon-Fri  3:15-4:00)
The next step up from Mini Squads, players use a slightly ball on a larger court an continue their development of tennis strokes with introduction to scoring and team games, as well as keeping a fun and friendly group environment.
Under-14 Recreational Squad 10-13 years old
(Mon-Thur 4:00-5:00  Sat 12:00-1:00)
Technical and tactical coaching for Under-14's on a full court with proper tennis balls.  Players continue their development whilst being encouraged to play internal and external matches for their club and for themselves in Ulster recognised tennis tournaments and Windsor Junior League matches.
Under-18 Recreational Squad 14-17 years old
(Mon, Wed, Thur 5:00-6:30  Fri 4:00-5:00, 6:00-7:00)
Technical and tactical coaching for Under-18's who are interested in the game and would like to enhance their skills but are not yet ready to play tournaments.  Groups are of similar ability and are ideal for beginners or teenagers returning to tennis that want to improve their overall game.
Elite Performance Programme – u14s
This programme is designed for those players that want to compete at tournament level.
The Under 12 Programme caters for up to 12 children who are coached for between 6 and 10 hours a week depending on availability due to schoolwork, etc. Coaching days are flexible and run Monday to Friday 4-6pm and Saturday 12-2pm.
Elite Performance Programme – u18s
This programme is designed for those players that want to compete at tournament level.
The Under 16 Programme caters for up to 12 children who are coached 4 hours a week. These are set classes that run from 5-7pm either choosing a Tuesday and Friday or a Thursday and Friday.
High Performance Squad
Windsor has been running a High Performance Squad for 6 players who are doing 8 hours a week on the tennis court as well as physical hours in the gym. Their aim is to make it to European Tournaments and gain ITF ranking points so they are able to improve their World Ranking and ultimately lead to a possible scholarship in the USA or straight into the professional Circuit.
Please note there will be a competition on Week 5 and Week 10 exclusive to Squad members.
Windsor Junior Tennis Tournament – This is held every year for Tennis Club members and most of the events are run on a round robin basis to insure lots of matches for all entrants. The dates for this in 2014 are the 24th August to the 1st September.
Junior Summer Camps
These are week-long daily Tennis summer camps run within the Tennis Ireland guidelines and staffed by our qualified coaches. They will not only improve your child's tennis but also keep them fit and active as they include fitness regimes on a daily basis. The camps are also very popular with parents who have eight weeks of summer holidays to think about!
Details of Junior Summer camps for 2018  can be found here.
Application forms – right click the image and select 'save as'. It will open as a downloadable pdf
Child Protection – Our designated Child Protection Chief Officer is John Adair and our Child Protection Officer are Simon McFarland (Coach) and Maxine Pauley (Receptionist).
Junior Squads Enquiry Form
If you have any enquiries about the Junior programme, please feel free to complete the form below.