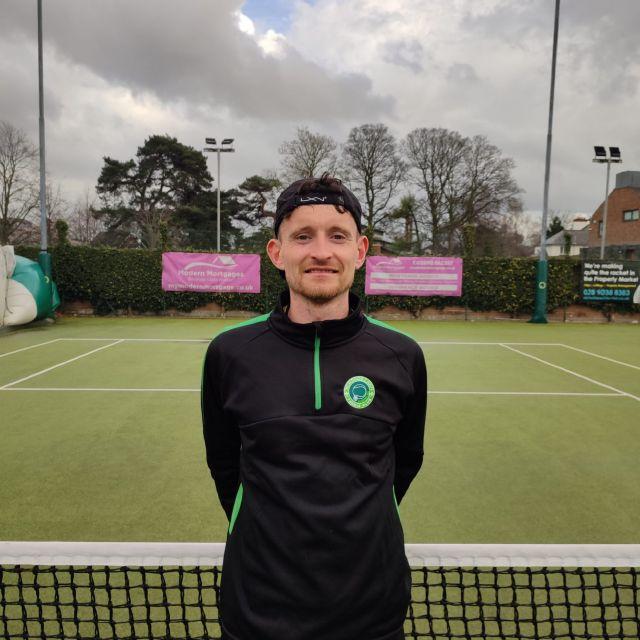 Biography
Michael grew up in Belfast and started playing tennis at 14, this was considered late for someone to start playing and competing in Ulster tournaments. Michael played his tennis at CIYMS Tennis Club where he won many junior and senior league titles. Michael attended Sullivan Upper school where he won two Ulster Schools Tennis cups. Michael is one of the only players to have played for Ulster and Ireland at Senior level who did not play for ulster or Ireland at junior level. Michael has also represented Ireland at the ITF World Masters Championships in Turkey where they finished 7th in the world. Michael has 15 years experience in coaching tennis.
Tournament Experience
Michael has competed in Ulster tournaments from the age of 14, winning many Ulster Junior titles and Ulster/ Irish Senior titles.
Michael's Representational Honours
– Ulster Senior Interprovincial Championships 2016
– Ulster Senior Interprovincial Championships 2017
– Ulster Master 30s Interprovincal Championships 2022 (Champions), 2023 
– Ireland ITF 30s Masters team 2023.
– Michael has also Captained the Ulster Under 14 team and the Ulster Under 18 team at the Junior Interprovincial Championships.
Coaching Experience
Tennis Fundamentals Coach 2007 – 2013
Wallace Park Head Club Coach 2012 – 2013
Hillsborough Club Coach 2013 – 2014
CIYMS Club Coach 2014 – 2015
Queens University Tennis Club Coach 2015 – 2019
Windsor LTC Club Coach 2015 – Present
UTA– Ulster Tennis Academy College Squad Coach 2015 – 2019
UTA – Ulster Tennis Academy Futures (under 10) Squad coach 2015 – 2019
UTA – Ulster Tennis Academy Under 12 Performance Squad lead coach 2020 – 2022
Michael has coached children of all standards and adults from recreational level up to Ulster and Irish competition level. Michael has also coached players of Collegiate and ITF/WTA professional level.
Qualifications
Michael is a fully qualified and licensed Tennis Ireland Level 3 coach.
– Ulster Tennis Academy Coach of the Year in 2017
– Tennis Ireland Ulster Coach of the Year 2021
Contact Michael
Contact Michael on:
mobile: 07545846416
email:  mike.blease@gmail.com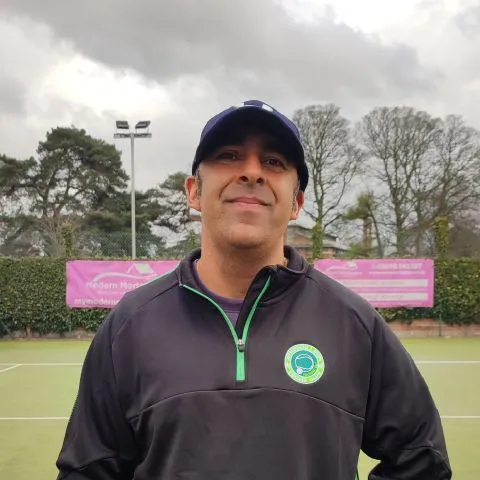 Biography
Sumeet grew up in Antrim and started playing league tennis for junior and senior league at the age of 14. Sumeet played most of his tennis at Muckamore tennis club. He has won both junior and senior doubles titles at various tournaments in Ulster. Sumeet has represented Ulster at Veteran level and has been coaching tennis for over 22 years. 
Tournament Experience
Sumeet has won  a number of junior and senior titles and has represented antrim at Senior County level as well as representing ulster at veteran level 
Coaching Experience
. Ciyms club coach 2008 – 2022
. Head coach at Westend tennis club dundee 2006 – 2008
. Community development head coach
2014 – 2016
. Everybody Active Ulster Tennis head coach
 2017 – 2021
. Downpatrick tennis club coach
2012 – 2022
. Ulster tennis academy coach
Under 10s to under 14s level
. Ozone 1999 – 2022 casual club coach
. Joined Windsor LTC September 2022
Qualifications
Sumeet is a fully qualified Tennis Ireland Level 2 coach.
Reps level 3 fitness instructor
Contact Sumeet
Contact Sumeet:
Mobile 07879676711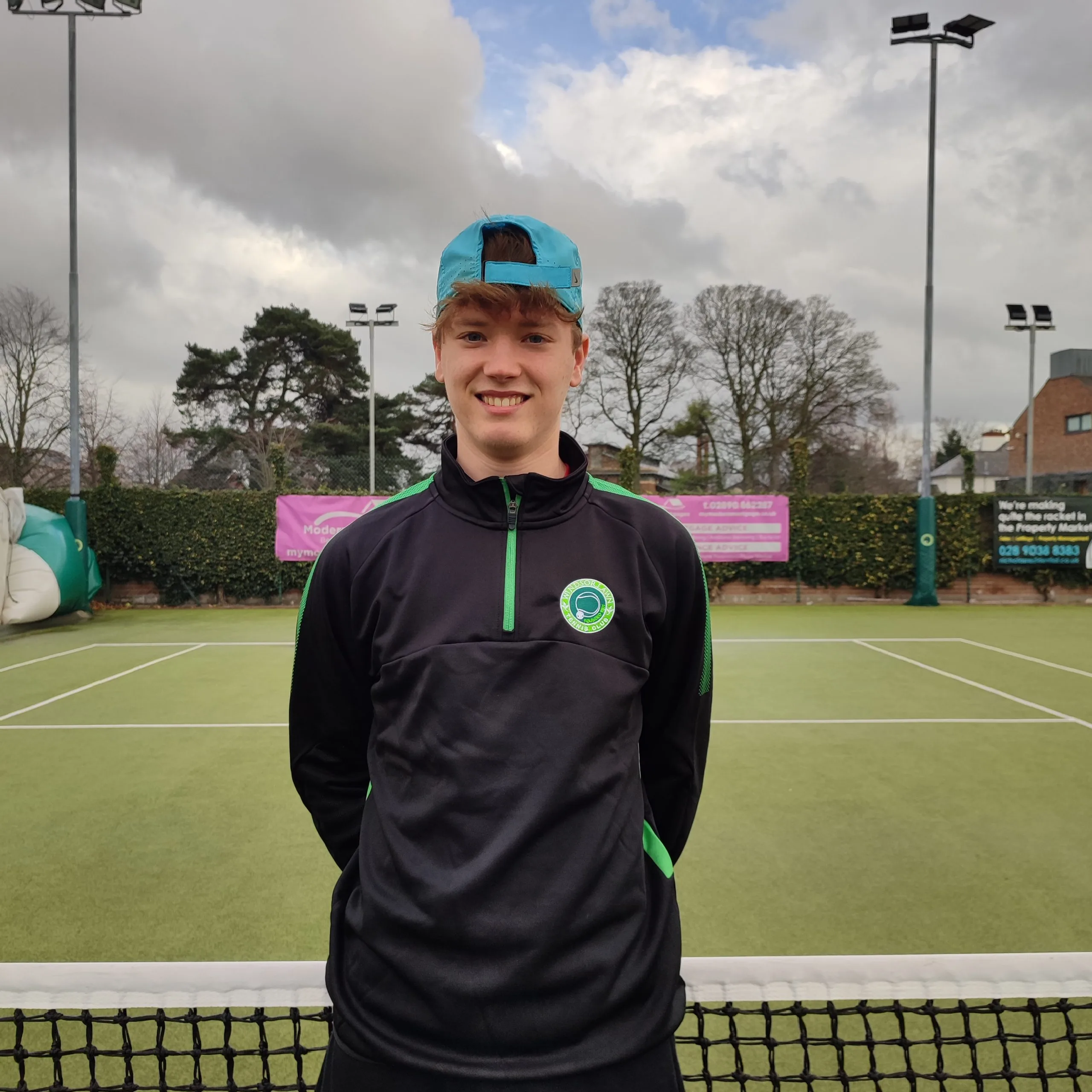 Biography
Ethan grew up in Belfast, Northern Ireland. He started playing at Cavehill Tennis Club, near his home, aged 4, moving to Belfast Boat Club 2 years later for Performance Training. He competed regularly at Ulster and Irish tournaments during this time. At aged 13 he joined Hilden Tennis Club to continue performance training whilst in the junior age groups.
Ethan was a pupil at RBAI where he represented the school in tennis and other sports winning the Ulster Schools Tennis Cup in 2019.
Tournament Experience
Ethan has competed in many Ulster, Irish and International tournaments, most notably winning
-20+ Ulster Junior titles
-4 Irish Junior titles
Ethan has represented Ulster on 4 occasions, 3 at junior level and 1 at senior level and has won 2 Ulster senior titles also.
Ethan had a career high ranking of 2 in Ireland at u18 and 13 in senior rankings.
Coaching Experience
Whilst still in school, Ethan began assisting the head coach at Belfast Boat Club, in performance and recreational squads, as well as a hitter in individual lessons.
He has experience of coaching U18, U14, U10 performance squads and recreational squads as well as assisting in school programs with Stranmillis Primary School.
Qualifications
Ethan a is fully qualified and licensed Tennis Ireland Level 1 coach.
Contact Ethan
Contact Ethan on:
Mobile 07979520502
Email ethanhance0@gmail.com