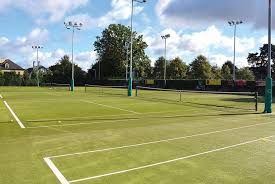 Junior Summer Camps
These are week-long daily Tennis summer camps run within the Tennis Ireland guidelines and staffed by our qualified coaches. They will not only improve your child's tennis but also keep them fit and active as they include fitness regimes on a daily basis. The camps are also very popular with parents who have eight weeks of summer holidays to think about!
Details and sign-up for camps will be published for each summer season.
2023 Summer Camps
We are running Summer Camps for 2023 over 5 weeks this year.
Details and online sign-up for camps can be found at the link below: