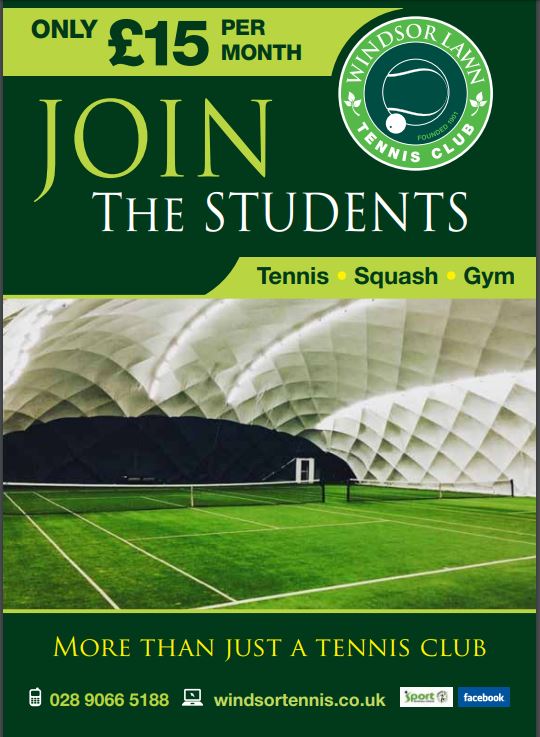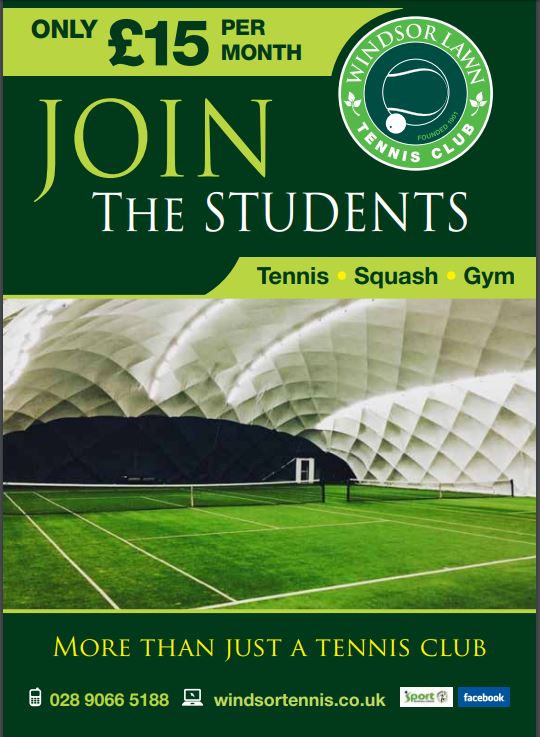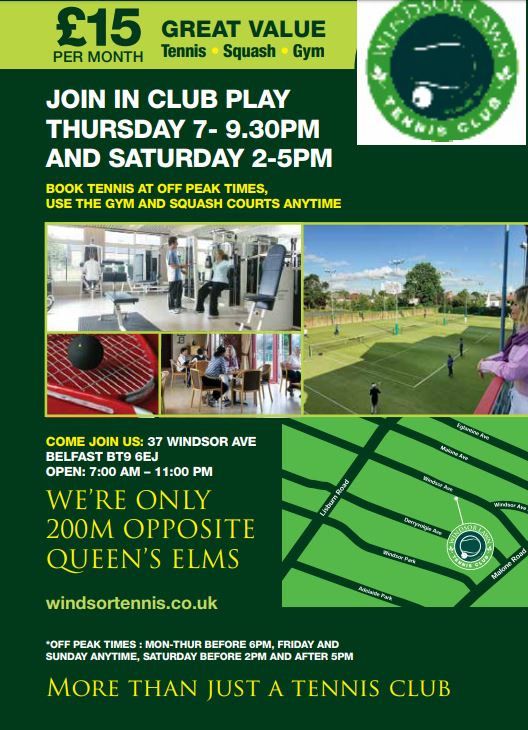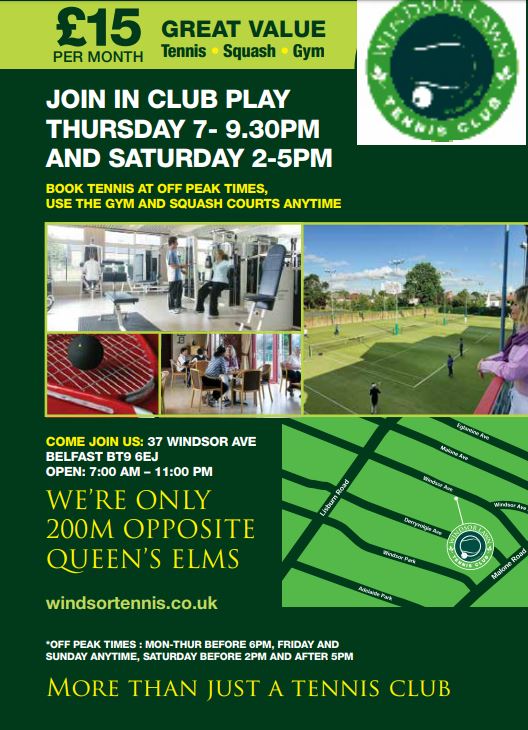 Students – Looking for a club to join which is close to where you live, only two minutes from Queens Elms and gives you tennis, squash and gym membership combined and only costs £15 per month?
Then Windsor is the club for you!! As a Student member of Windsor Tennis Club, you can use the gym and play squash whenever you want and also play tennis at off peak times (Monday to Thursday before 6:00pm, anytime Friday, Saturday and Sunday), join in Tennis Club Play on Thursdays 7:00-9.30pm and Saturdays 2:00-5:00 pm, enjoy free Squash coaching every Monday Night from 6:00-7.30pm and when you have done all that, enjoy a refreshing drink in the Bar.
We have an online internal ladder for Singles and league teams that play other clubs around Ulster all through the year. If you are interested then just call down to reception where you will be made most welcome, fill out the membership form and away you go.
Join the 'friendliest club in Belfast' now!!