Windsor Hosts Top International Juniors
Since 2013 Windsor has been fortunate to stage the Belfast City ITF Junior Tournament. This is an ITF Grade 5 junior event attracting top junior players from Ireland, Great Britain, Europe and around the world for a week's top-quality tennis on the courts of Windsor Tennis Club.
The event is coordinated between Ulster Tennis and Windsor Tennis Club Belfast, and generously supported by Belfast City Council and is the only international ranking point tournament in Ulster.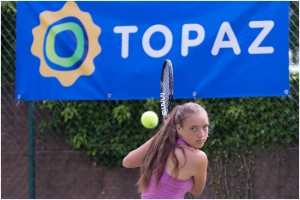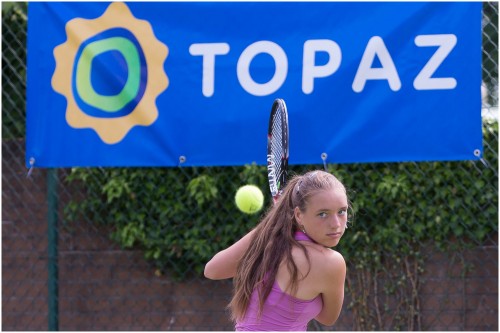 This tournament is a real coup for Windsor Tennis Club Belfast which is working hard to raise the standards and profile of the sport in Northern Ireland, and become the best club for tennis in Belfast. As part of the club's strategy to become a Tennis Centre of Excellence Windsor has developed its own High-Performance Squad in recent years, which offers top class coaching supported by all round fitness and nutritional programmes.
The tournament is directed by Windsor Racquets Director Simon McFarland and we have welcomed international referee Ugo Lopez each year as tournament referee.
Windsor has enjoyed success in the tournament as in 2013 Karola Bejenaru won the Girls Singles event at the age of 16, and in 2015 Annie and Caitlin McCullough were runners-up in the Girls Doubles.
2018 Tournament
For details of the 2018  Tournament, CLICK HERE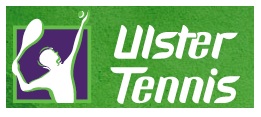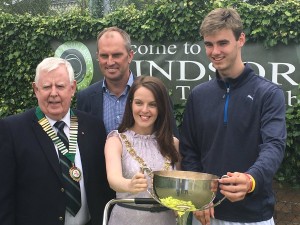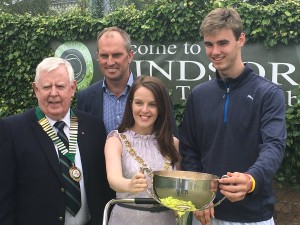 Roll of Honour
Singles
| YEAR | Boys Singles Winner | Boys Singles Runner-up | Girls Singles Winner | Girls Singles Runner-up |
| --- | --- | --- | --- | --- |
| 2017 | Bradley Buckland | Connor Thomson | Erin Richardson | Elisa van Meeteren |
| 2016 | Peter Corrie | Robeert Leck | Anna Bowtell | Morgan Cross |
| 2015 | Carles Sarrio Tamarit | Albert Roglan | Georgia Drummy | Jennifer Timotin |
| 2014 | Ewan Moore | Osgar O'Hoisin | Georgia Drummy | Lauren Deegan |
| 2013 | Mason Recci | Ben Stride | Karola Bejenaru | Lauren Deegan |
Doubles
Year
Boys Doubles Winners
Boys Doubles Runners-up
Girls Doubles Winners
Girls Doubles Runners-up
2017
David Cierny
Roko Horvat
Louis Quaynor
Luke Quaynor
Erika Dodridge
Erin Richardson
Victoria Subev
Elisa van Meeteren
2016

Morgan Lohan
Finlay McFadyen
Julian Lewis
Bradley Stoneham
Anna Bowtell
Eimear Maher
Sophia Derivan
Summer Yardley
2015
Sam Bothwell
Alexander Parker
James Davis
Matthew Summers
Georgia Drummy
Jennifer Timotin
Maria Budin
Megan Davies
2014
Reuben Henry
Ewan Moore
James Davis
Lucas Taylor
Georgia Drummy
Jennifer Timotin
Annie McCullough
Caitlin McCullough
2013
David Gardiner
Eoin McGovern
Shamael Chaudhrey
Lucas Taylor

Karola Bejenaru
Caroline Lynch
May Kimhi
Eden Richardson