ITF Juniors welcomed to Windsor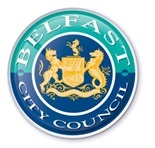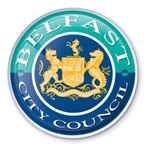 Windsor Tennis Club in Belfast is set to stage the "Belfast City ITF Juniors Tournament" .
SATURDAY 27th July to FRIDAY 2nd AUGUST 2013
ITF Juniors Draws and Schedules
The draws and schedules for the Belfast tournament will be posted here. Draws will be updated after each day's play and the schedule for the following day posted when they are available.
Draws
Boys Singles Qualification Draw
Girls Singles Qualification Draw
Schedules
Schedule of Play for Saturday 27th July
Schedule of Play for Sunday 28th July
Schedule of Play for Monday 29th July
Schedule of Play for Tuesday 30th July
Schedule of Play for Wednesday 31st July
Schedule of Play for Thursday 1st August
Schedule of Play for Friday 2nd August
Belfast City ITF Juniors Tournament
The event coordinated by Ulster Tennis, hosted by Windsor Tennis Club Belfast and supported by Belfast City Council will be the first international ranking point tournament in Belfast in this millennium.This Internationally recognised tournament has already attracted a staggering 157 entries from across Europe, Egypt, USA Canada and a South American entry from Venezuela and one from Japan.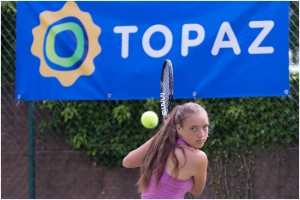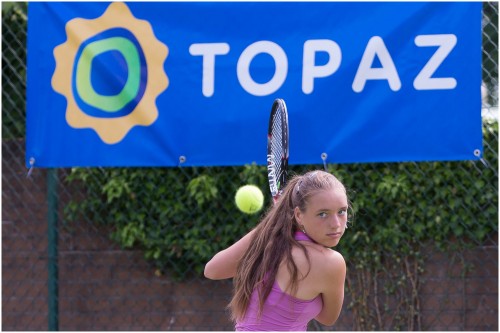 This is a real coup for Windsor Tennis Club Belfast which is working hard to raise the standards and profile of the sport in Northern Ireland, and become the best club for tennis in Belfast. As part of the club's strategy to become a Tennis Centre of Excellence Windsor has developed its own High-Performance Squad in the last year, which offers top class coaching supported by all round fitness and nutritional programmes. This successful Squad has produced our own rising star Karola Bejenaru who has qualified to play in the Tournament; she is currently racing up the ITF Rankings and is now number 571, after recent performances in Nottingham, Norway and Belgium and is aiming to get in the top 200 by the end of the season.
The Tournament is to be held at the club from 26th July until 2nd August. Windsor's High Performance Polish Coach, Przemek Stec who coaches Karola, believes that the event is just what the sport needs and that it will act as an inspiration for all the aspiring Junior Players in Northern Ireland. Having being ranked 3rd in the World as a Junior himself ahead of Rafa Nadal and Roger Federer, Stec said " This is great news for Ulster Tennis. All the best players in the world go through a tournament like this and to have it in Belfast is a fantastic opportunity for Karola to play top-level tennis at her own Club.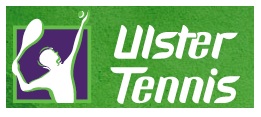 Rosamund Thompson President of Ulster Branch Tennis Ireland says "It's a wonderful chance for our top under 18's to play against some of the best players from GB, Europe and the world. Ulster Branch is delighted to support this event and work with the Windsor Club, and Belfast City Council to ensure that players and spectators will get the opportunity to see the level of tennis our juniors need to get to, in order to compete on the International stage."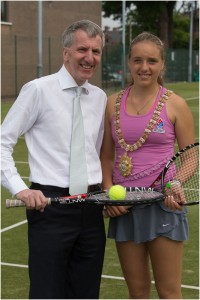 Lord Mayor of Belfast Councillor Máirtín Ó Muilleoir who is a keynote speaker at the press launch said "I am delighted that the City Council has given its financial backing to this top-level ITF tournament attracting players and visitors from all over Europe, and which will promote Belfast on the world stage as a venue for international sporting events."
For Karola, sponsored by Domino's Pizza, it will clearly be an advantage to be playing on the astroturf she trains on everyday against players many of whom will be more used to clay or hard court. Przemek has been very pleased with the progress that the Romanian-born teenager has made over the past 12 months, but is demanding even more. Przemek added "Karola will be playing at as many ITF events as possible, and when it comes to the Windsor event she will obviously have a great chance of doing well – even winning it."
Gordon Addy Chairman of Windsor Tennis Club said "Karola is part of our Elite Squad at Windsor and we are delighted to be bringing this ITF event to Belfast. Last year we invested in re-laying all 5 courts with the latest astroturf surface, and we feel that Windsor is now being recognised as the Club for aspiring Junior Players to come and train with our top coaches. With over 250 juniors at the club we have all year round tennis squads thanks to our state-of-the-art SuperDome which is up for 6 months of the year allowing players to train all year round. The whole club will be out supporting Karola along with her dad Leonard who devotes all his time to helping her become the best. We are particularly pleased to have attracted sponsorship from Topaz a local fuel provider and we hope that this will start more financial investment for the players and the sport."
For further information contact:
ITF Juniors Event Information:
The Belfast City ITF Juniors Tournament will start  with qualifying on Saturday 27 July and Main draw Monday 29 July. Finals are scheduled for Friday 2 August. This is the 2nd in a series of 2 ITF hosted in Ireland with the first hosted in Donnybrook, Dublin the previous week. Ulster Tennis are hoping that the event will attract 128 players in total from all over the British Isles , Europe and even some from further afield giving the Ulster players, who get in, the opportunity to compete with the world's best.
Details of the event can be found on the ITF website ie closing date for entries, withdrawal deadline, how to enter etc at http://www.itftennis.com/juniors/tournaments/tournament/info.aspx?tournamentid=1100029295
If you are thinking of entering it might be useful to read the following document on the Ulster Website http://www.ulstertennis.co.uk/players/juniors/junior-tournament-information/339-how-to-get-started-in-international-competitions