New Junior Development initiative for Windsor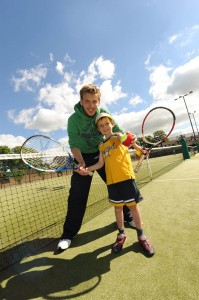 Our Junior members have enjoyed their greatest year to date, and their results and achievements have been wonderful PR for the Club. They have enhanced Windsor's reputation as an elite coaching club, with our Junior Development initiative.
To give our top prospects the greatest chance of achieving their dreams and becoming European ranked players, we have set up an Elite Coaching   Programme where a number of our best junior members can get at least 8 hours of coaching per week. To facilitate this and to make sure their training can go ahead despite the weather conditions, the Club has decided to book some additional Dome courts at off peak times. These will be between the times of 4 to 6pm on Mondays, Thursdays and Fridays. Court 1 will still be available for any member to book and play on during these times.
We hope the Club's senior members will get behind this ambitious programme, and support the Council and the junior members in this venture. We envisage this will help establish strong cohesion between the senior and junior sections which will benefit the Club in terms of league  success, grant applications for future projects, and ultimately the long term financial stability of Windsor Lawn Tennis Club.