Captains Day at Windsor!
Windsor Rocking!
The club tournament is over for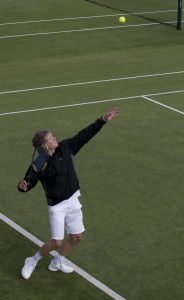 this year but more good things to come in 2013, at Windsor Tennis Club Belfast!
The Captains Day on 5 October 2013 will include an 'American Tournament' followed by some delicious savouries and cakes.
Prizes are up for grabs for 1st and 2nd places. Play will be from 2pm to 5pm. Get down sharpish as we are aiming for the usual maximum of 40 entrants so those who come promptly will be able to play.
Sign-in from 13:45 pm.
Remember, if you snooze, you loose!
Heads up! 
Captain's Evening – a reminder that it is happening on  Saturday 16 November with details to follow in early October.