Windsor come 2nd in Club of the year
This communication is hot off the press, and was sent to Club Manager Wendy Phillips.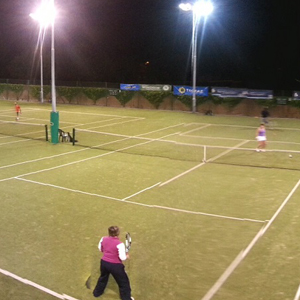 Congratulations to all at Windsor Lawn Tennis Club. The Club has won 2nd place in the "Best Tennis Club in Ulster" competition run by Tennis Ireland Ulster Branch.
Our success is mainly due to the excellent tennis coaching programmes under the stewardship of Prezmec Stec and Simon McFarland, and all the organisational work which goes on behind the scenes at Reception. Congratulations goes to our coaches and players who have put the hard work in to keep Windsor at the forefront of Ulster Tennis.
The attainment of the Silver Club mark award has shown that outside bodies also recognise Windsor's qualities, and Windsor were the first tennis club in Belfast to attain the Bronze award, and are still the only tennis club in Ulster to have attained the Silver Club Mark award.
The launch of our new High Performance Junior Programme will further enhance our reputation as one of the leading tennis Clubs in Ireland. It is worth noting from the Club's history that remarkably, "of the nine Ulstermen who have represented Ireland in Davis Cup, all nine, at one time or another, have been Windsor members. "
Further details are available from the new Ulster Tennis website Latest News section