Ulster Matchplays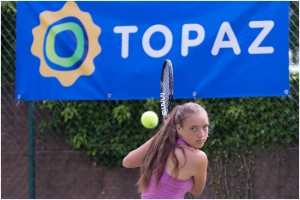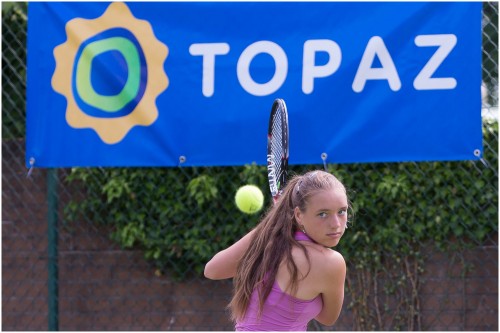 Windsor had a record number of entrants that had negotiated their way through the Regional Matchplays to the Provincial Ulster Matchplays. The star of the weekend was Karola Bejanaru who cemented her strong position over the rest of Ulster's Girls by winning the U18 Tournament whilst only dropping a single game over her four matches.
Windsor excelled in the Under 16 Girls category also with our 3 entrants all finishing in the top 6. Caitlin and Annie McCullough played great tennis to join Karola in qualifying for the Irish Matchplays which will be held in Leinster two weeks from now with Lydia Kelly finishing a credible 6th playing up an age group from her normal U14.In the Under 14's Girls, Parveen Hariri played much improved tennis finishing 10th and will hope to take this on to the next tournaments.
In the Boys categories, the best performers were Matthew Robinson and Jakob Robb who both finished 3rd in their respective age groups earning them a space in their Irish Matchplays along with the Girls. Callum O'Kane excelled in his first Ulster Matchplays appearance by finishing 6th in the U12's and Will Millar and Anton Robb negotiated a tough draw in the U14's to finish 9th and 10th respectively, Will only losing one match and Anton two. Kiran Robbin played very well to finish 12th in the U16 age group and Patrick Keane upset the seedings to finish 6th in the U18's with some very notable scalps along the way.
We wish our 5 qualifiers that are now competing in the Irish Matchplays on the weekend of the 14th December the best of luck. Dublin should get ready for the Belfast Tennis players invasion!
Well done to those who entered the Ulster Matchplays!
Under 12 Boys – Callum O'Kane 6th
Under 14 Boys – Matthew Robinson 3rd Will Millar 9th Anton Robb 10th
Under 16 Boys – Jakob Robb 3rd Kiran Robbin 12th
Under 18 Boys – Patrick Keane 6th
Under 14 Girls – Parveen Hariri 10th
Under 16 Girls – Caitlin McCullough 3rd Annie McCullough 4th Lydia Kelly 6th
Under 18 Girls – Karola Bejanaru 1st
Simon McFarland
Racquets Director
Windsor Tennis Club Belfast