Windsor Art Exhibition June 2013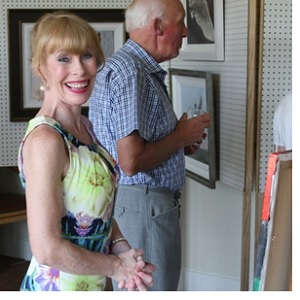 By all accounts a great evening was had by all at the Windsor Art Exhibition, the first of 2013, with 20 paintings being sold in the first hour. FAANtastic!
There were over a hundred paintings on display at Windsor Tennis Club Belfast a couple of nights ago, and many members turned up, to see the rich display of talent that was on show.

Many thanks must go to Alice for the photos, which you can see by clicking on our Flickr page