Swipecard
WINDSOR TENNIS CLUB SWIPECARD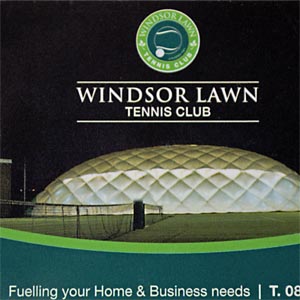 A  Windsor Swipecard was introduced a couple of months ago to the club (first in Belfast!) and is used to read the members card at the rising barrier to the car park, the entrance gate and sign in at reception.
One major benefit of the swipecard is that it can be used to make purchases within the club. Windsor added £10 onto each members card as a way of getting people used to the new system. The swipecards also offers 10% discount on all bar purchases! As we approach year end it appears that there are a number of members who haven't yet used their swipecard to make a purchase of any kind: this initial tenner will be wiped from your account if not used by 31st March 2014. It's not that far away you know!
A Windsor Swipecard reader unit positioned at a manned reception reads the members smart card and displays an image of the member on screen for member verification.
But I Haven't Collected My Windsor Swipecard Yet??
Don't worry, you're not alone. All you have to do is contact reception reception@windsortennis.co.uk and arrange to pick your Windsor Swipecard up – what could be easier than that- and you are free to use your card right away. Ten pounds already on your card (your swipecard acts like a debit card as well) to use against any purchase you make in the club – no reason not to get your round in!
BUT PLEASE, PLEASE, PLEASE, PICK UP YOUR Windsor Swipecard!
Any questions just ask reception 028 9066 5188 or email reception@windsortennis.co.uk!
Summary
Article Name
Swipecard at Windsor Tennis Club Belfast
Description
Swipecard introduced to Windsor Tennis Club Belfast
Author