Windsor SuperSet 2014
The Windsor Superset 2014 Invitation tournament celebrates its 10th year, and will take place at the club on Saturday 21st June starting from 12:30 pm.
The event features the top 8 men players in Ulster, with a Seniors doubles event as well. The Singles players will feature a strong Windsor line-up, with four players from the club:
Przemek Stec has won the event four times (2008, 2010, 2011, 2012) and will be keen to regain the title, after winning the Mens Singles and Doubles at the Ulster Open Championships recently
Ben Fetherston partnered Przemek to the Mens Doubles title at the Ulster Open Championships
Ben Kelly, a regular Ulster Junior Interprovincial
Matthew McClurg, one of Ulster's top Under 18 players
The other four players are: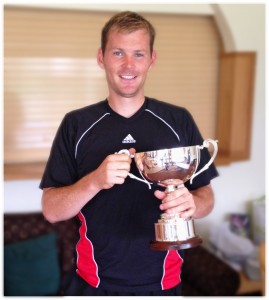 – Nelson Boyle, also a four-time winner (2005, 2007, 2009, 2013) and defending champion
– Alex Watt, runner-up in the Ulster Open Championships Mens Singles
– Aaron Stubbs, top Ulster Junior player and Senior Interprovincial
– Karl Donaldson, Ulster Senior Interprovincial
Matches consist of a quick-fire round-robin format consisting of one set each, and it should be a great afternoon's tennis.
There will be plenty of refreshments, with the bar open during the afternoon, afternoon tea served as well, plus the regular strawberries and cream – matches start off at 12:30pm with the final scheduled for around 5:00pm. Why not come down and watch the top players in Ulster battle it out for the President's Cup trophy?
The Windsor SuperSet 2014 event is run with the kind support of our sponsors, including Alexander Boyd Displays, and in association with Belfast City Council.