Singles League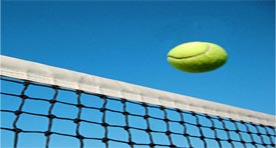 Windsor Tennis Club Belfast notched up singles league success in two of the Belfast and District Singles Leagues recently completed. The Mens B team captained by Jimmy Wilson won Division 3, dropping only 4 points along the way. Team:
Gordon Addy
Bryan Bailie
Andrew Cunning
Lee Irvine
David L Frazer
John Lyster
Jimmy Wilson
The Ladies A team, captained by Valerie McCreedy, also won the Division 1 title, a great achievement having worked their way up after starting off in Division 3 a few years ago. Team:
Emily Beatty
Lydia Kelly
Annie McCullough
Caitlin McCullough
Karen Powrie
Joanne Steen
Well done to all, and a great start to the league season!