Return of the rat pack
Back at Lew Hoad's Carole and I prepare for our matches. Carole is playing well with Frances from Seattle and I play my second round v Jeremy Woods. I played him once before so I have a goal of at least beating my previous score v him. I decide to keep the ball in play and eliminate mistakes as far as possible. Sadly to no avail as Jeremy drops no games at all. And I feel I played well! I had game points on 6 occasions but couldn't clinch the vital points.
Afterwards I am chastised by Club coach Primy Sanchez.
"Willie. You went out there and played well but you respect him too much. Hit the shots you are capable of. Don't hold back! Force him to make the mistkes. He didn't win – you gave it to him on a plate. Next time hit the ball hard."
So that's me told off.
Carole and I are runners up in our group and have a semi-final to play against Primy and Sally Flood.
I take Primy's words to heart and go in all guns blazing and we win 6/2 6/0! We are in the final! We have to play Jurgen and Heidi from Germany at 4pm on Friday.
Jermy has to play Jurgen in the mens plus 60 final at 9am Saturday.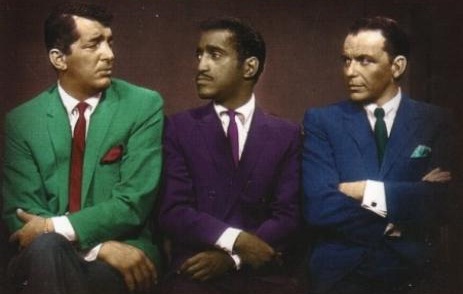 Thursday evening is a big night with a visit for dinner to Val Paraiso Club where the cabaret is by the Rat Pack – Frank, Deano and Sammy Davis Junior. The club is just a few miles up the Mijas road and has wonderful views with al fresco dining.
The Rat Pack boys are very entertaining and do their stuff with all the usual standards. My Way, etc etc.
And then home.
Friday we set off again to Lews for the mxt final but on cue at 4pm the rain starts. Jurgen has his flight booked for noon Saturday so with no play Friday it will be a close thing if there is to be time to play the final mxt.
So it's 5:20pm Friday and all play is postponed and off we go to socialise and plan the evening.
If Jeremy occupies Jurgen for a couple of hours we might be winners of the mxt by default!
Hasta luego!
WillieAndCarole