Philippines Typhoon Appeal & wheelchair tennis fundraiser
Philippines Typhoon appeal
Windsor Tennis club is attempting to raise £500 in aid of the Phillippines typhoon disaster – Millions of people have had their lives torn apart by this environmental disaster.
They urgently need food, clean water, medical aid andshelter, lives are at stake and urgent action is required. Many, many lives can be saved with Your intervention, but we need to move quickly.
Your donation can help save lives.
.
.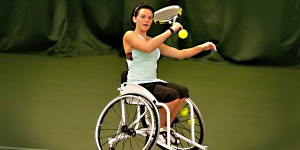 NI Wheelchair Tennis Association Fundraiser
Local wheelchair tennis offers wheelchair tennis players an opportunity to train locally with "able-bodied friends" and enables players wishing to make a "competitive hobby" out of their leisure pursuit. Funds are needed  for improving access to courts and facilities and giving playing opportunities to those who wish to try the sport.
Windsor Tennis Club is running a round-robin tournament on Sat 30th November 2013 14:00 to 17:00 to help with these two extremely worthy causes.
All standards are welcome!
Bring a friend!
Please sign up in reception or email reception that you intend to be there and they will add you to the list.
Afternoon tea (Valerie Addy has made a special request for any and all food donations towards afternoon – sandwiches, pavlovas, apple pies etc) and goodies will be served and ALL  donations gratefully accepted, If you've £10, £20 to spare, £50, anything in your pocket – please come along to support these two worthy causes!
Please make your best efforts to get to the club on Sat 30th November 2013
Tennis Committee