New Club opening hours – 2011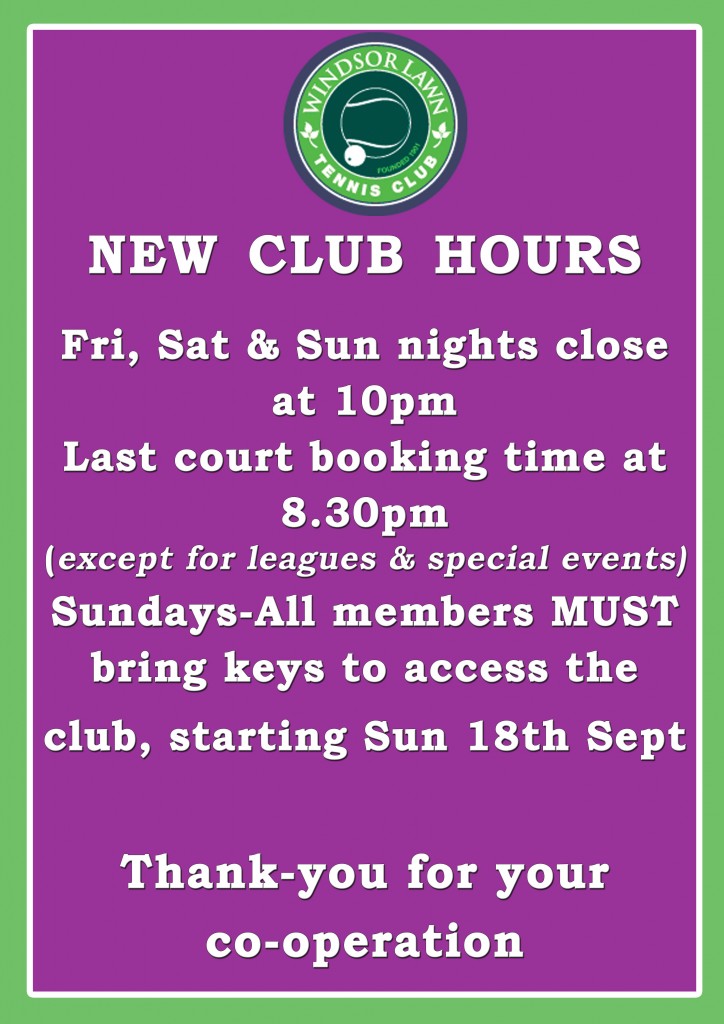 New Club opening hours are being implemented from this weekend (Sept 17th).
The Club will now close on Friday, Saturday and Sunday evenings at 10.00pm except when Events and Leagues are on.
The last Court Booking Time will be 8.30pm.
The Club and Courts will now be available from 7.00am every morning including Sundays, however there will be no receptionist on a Sunday starting from this weekend so members will need to bring their keys to access the club. It is also requested that members do not prop open the front gate,  so that the Club will be secure.  If Juniors want to play then parents will need to let them in with their keys and  a reminder that children under 12 need to be supervised by parents. If you do not have a key you can purchase one from reception at a cost of £10( no refund)
These measures have been taken in order to provide a better service to members so that receptionists are now on at the busiest times during the week and Saturdays. We are endeavouring to improve service, increase income and manage expenditure to maintain the sustainability of the Club.
Any queries on a Sunday can be written into a book at reception and will be dealt with on Mondays, an emergency contact number is also available.
We would welcome any feedback from members – please e-mail wendy.phillips@windsortennis.co.uk