Bridge Club outbids itself!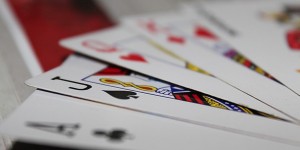 We are pleased to announce the setting up of the Windsor Tennis Bridge Club.
Last November we announced that a bridge class, aimed at beginners, was being held between January and March. The class which was organised by David Clement was a great success. Participants, the majority of whom had not played bridge before, quickly learned to play a competent game under David's expert tutoring. At the end of the course such was the enthusiasm that the class participants agreed to start their own club.
The first meeting of the club was on 31 March and so far we have signed up 19 members. We meet every Monday at 20:00 with play lasting around 2 hours. Places remain for those who have already played some bridge.
If you wish to become a member please come along on a Monday evening and we will try and ensure that you get a partner. If you already have a bridge partner again you and your partner are very welcome.