Windsor B v Boat Club B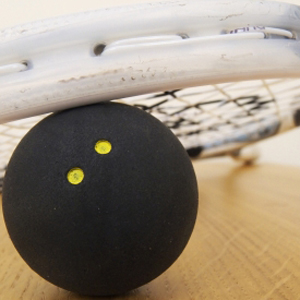 Sorry for belated Windsor Squash report – was sitting in my Drafts email folder for a week….
Home Squash match to Belfast Boat Club B – as usual you never know who is likely to turn out for them
Ben v Jack Sterritt
Jack is a promising junior and has definitely improved since last season. However he was up against it the whole way as Ben moved him around the court and never let him get into a rhythm as juniors like to do. The second game was close enough but otherwise it was a fairly convincing 3-0 win to Windsor.
Mike v Thomas Abraham
Another young pup, but it was no contest in the first as Mike cruised to an easy victory as his opponent looked somewhat lethargic around the court. However Thomas started to step things up in the second game and was soon covering the court very well as the rallies extended on a warm court. Some great court coverage from both players but Thomas started to prove more consistent as the match went on. Mike did bring off the shot of the night with a between-the-legs effort which eventually won him a point, but Thomas showed impressive form to take it 3-1.
Myles v Andrew "Dozy" Curran
Andrew was a good junior tennis player about 20 years ago, and has now turned his hand to squash during the winter months His style is slightly unorthodox with a forehand played with an almost straight arm, but this proved very effective and allowed him to hold the ball and disguise his shots. Myles competed at times but his good play was scuppered by errors at inopportune moments, but in any case Andrew's general play was good and he certainly strengthens their team at number 2. 3-0 Boat Club.
Me v Ed Hickland
Ed is hardly my favourite character on the squash scene, although he gave little to complain about this time. I got off to a terrible start, thanks in part to some poor preparation, and was statuesque in the first two games as I collected a measly three points while Ed showcased his repertoire of boasts. Somehow I battled back in the third to get some momentum going, and took it after a long struggle. The fourth was tight but Ed got away as both of us started to run low on petrol, but he held on to win 3-1.
5 points against a team who are currently top of the league.
I brought 4 large pizzas which was surely overdoing it, except that they lasted only a few minutes before disappearing.
Greg O'Rawe