Windsor Court Booker, website and email – temporary downtime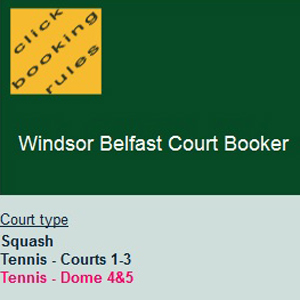 Following last weeks Council meeting we agreed that we would review our Internet Service Provision. Our current providers Fasthosts have been struggling in recent months to provide the level of service that was the norm for them in the past, and whom we have been with for about 7/8 years; there were issues with our website being hacked during the summer for instance.
So, not to bore you with the details we are going to migrate our web hosting and email hosting from our current ISP Fasthosts to Big Wet Fish (http://www.bigwetfish.co.uk/) who are based in Carrickfergus. Big Wet Fish (besides having a very memorable name) have an excellent reputation for good service, excellent support and as they are approximately half the price of Fasthosts, they are giving much better value for money!  Plus as a local company it's always good to support those on your doorstep.
So what does this mean for you as a member?
In actual fact, the impact will be negligible. As we have arranged for the migration of existing website, Windsor court booker and email services to happen on Sunday 1 December between 09:00 – 13:00, disruption will be kept to a minimum. Going forward we should see faster loading of the Windsor court booker and website when you are on it.
Windsor Court Booker
You and the staff at the tennis club reception won't be able to use the Windsor court booker during that period, view the website, nor can the club send/recieve emails but that's about it really.
Once BWF have confirmed completion of the ISP migration, I will send out another Racquet telling members that normal service is resumed.
If you have any questions please feel free to email me at racqueteditor@windsortennis.co.uk