Windsor at the World Champs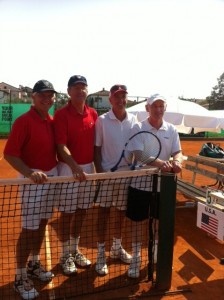 Windsor at the World Champs – From the Windsor Belfast Roving Reporter: Willie Caldwell –
2012 ITF SUPER-SENIORS WORLD TEAM CHAMPIONSHIPS.
186 teams from 35 countries all over the world competed in ten age categories from 60-and-over to 80-and-over.
The Irish team played wonderfully well and achieved a creditable 6/2 6/2 defeat v the no. 1 ranked team. Pity it didn't go all teh way but a valiant effort from our Windsor Club members, Willie Caldwell and Bryan Bailie who played on this team. It was their first time in the championships and they were delighted with the tournament.
Final results of team competition can be seen here www.itftennis.com/seniors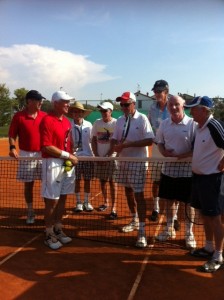 It is really a marvel to see some of these players in their later years performing at such a high level.
And a wonderful advertisement for health giving aspects of continuing to play tennis!
Ireland teams at least competed but found the going tough against some great players some of whom had been on the tennis circuit in earlier years. We're already looking forward to next year!
WillieAndCarole
Sent from my iPhone