Karola motors to National Junior Matchplay Victory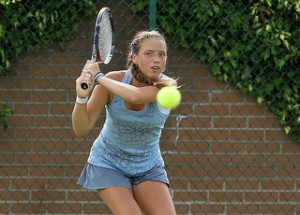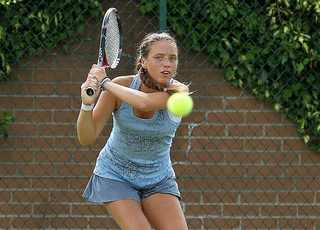 Windsor Tennis Club Belfast shone at the National  Junior Matchplays the stand out player once again being Karola Bejanaru. The 15 year old, after the success at the U18 Irish Open in August, continued her progress with winning the U18 National  Junior Matchplay at Clontarf. She was taken all the way though in the final beating Leinster girl Julie Bryne 6-2 5-7 10-7.
Windsor's four other representatives found life harder but still played very well. In their debut National  Tennis Event, U16 girls Annie and Caitlin McCullough played some good tennis finishing 13th and 14th respectively. Jakob Robb finished 15th in the U16 Boys and Matthew Robinson finished 12th in the U14 Boys. On their return to Belfast the Windsor Club debutants were tired but happy.
Simon McFarland
Racquets Director
Windsor Tennis Club Belfast