Entered Captains Day??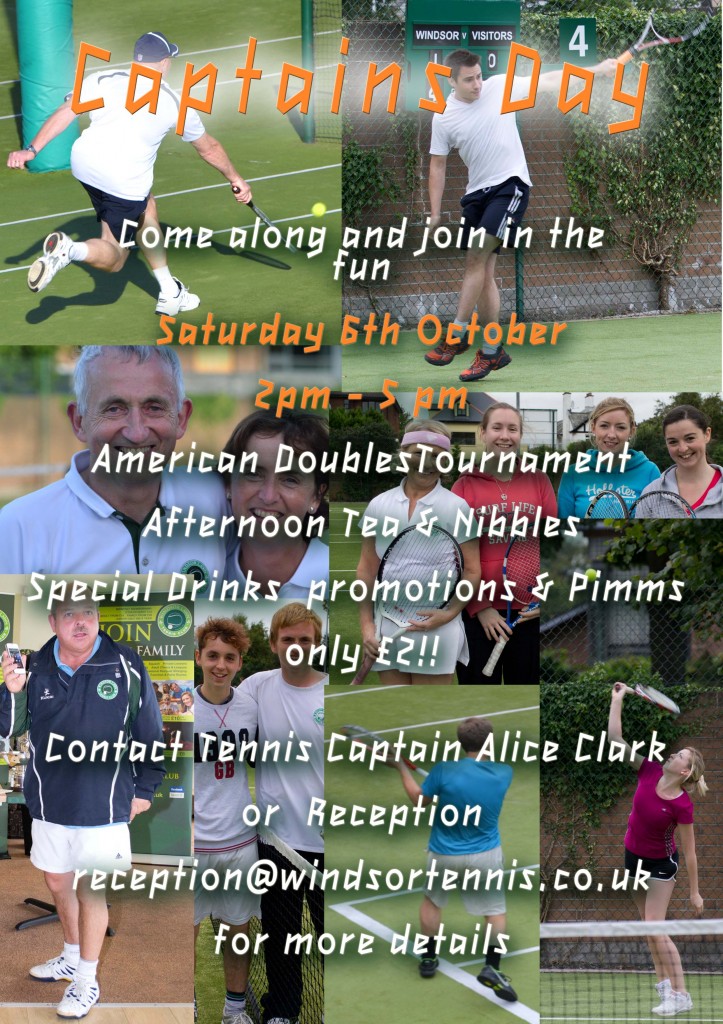 Come along and join in the fun on Captains Day
Everyone Welcome
Saturday 6th October
2.00pm – 5.00pm
American Doubles Tournament
Afternoon Tea & Nibbles
Special Drinks Promotion and Pimms cocktails
Only £2.00!! 
Contact: Tennis Captain Alice Clark or Reception reception@windsortennis.co.uk  for more details.
There's always a great turnout for Captains Day, and the weather for Belfast looks promising this week –  Fantastic!
For those of you who are new to Windsor, this is a great way of meeting people in a very social setting.
Looking forward to seeing you there!