Ebola fundraising
On Saturday 17th January there will be a fund raising day in aid of Save the Children's Ebola fund.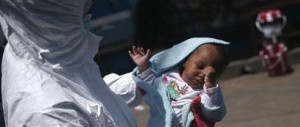 From 10:00 to 12:30 there will be an opportunity to play bridge under the tutelage of David Clement.
Coffee and scones at 10:00 followed by bridge at 10.30. Bring a friend and new prospective players welcome.
There will be a Round Robin Tennis Tournament from 14:00pm – 15:00pm. Members of all abilities are  welcome and members may bring a friend.
Afternoon tea served at 16:00.
Buckets will be available to take donations.
The organising committee will be displaying a list on the notice board if members could help with providing refreshments!
Save the Children helping in Liberia
Reached over 1,500 people, including over 900 children, with specialist emotional support
First Community Care Centre in Margibi
Two Ebola Treatment Units in Bong and Margibi
Trained over 500 health workers in infection prevention and control
Save the Children tackle ebola in Sierra Leone
Over 200 children, whose caregivers are receiving treatment for Ebola, are safely placed in interim care centres
Ebola Treatment Centre in Kerry Town, with a functional laboratory, 80 beds for the general public and 12 beds dedicated to health workers
Reached over 900 people, including 568 children, with specialist emotional support
Reached more than 80,000 people, including more than 40,000 children, with targeted health education messages
Save the Children fighting ebola in Guinea
Trained 155 teachers and officials on child protection and child rights issues
Distributed more than 5,000 hygiene kits in schools, health centres and bus shelters
Trained over 1,000 health workers on Ebola prevention
Helped the Guinea government and WHO trace over 5,000 people believed to have been in close contact to someone with Ebola
Summary
Article Name
Author
Description
Fund raising day for Save the Children and their efforts against ebola